International Elevator and Escalator Symposium in Las Vegas: Safety first!
On the 2nd and 3rd of December, Elevator World and Liftinstituut Solutions organized the second International Elevator and Escalator Symposium in Las Vegas. 
At this event, which revolved around the theme of 'Safety of Elevators and Escalators During Their Lifecycle: Maintenance and Inspections', speakers and participants discussed ways of increasing elevator safety.
Innovative design
The speakers addressed a range of topics, including the challenge of applying the legislation in force, and looked at risk assessment, competence, and new innovations. Product Certification Specialist Robert Kaspersma from Liftinstituut spoke in depth about the last of these during his presentation: "Innovative Designs: Challenges for Inspection and Maintenance?".
The two days were packed with a total of 21 presentations by international experts from the elevator industry. Keen to know who the presenters were? You can find the program at www.elevatorsymposium.org/program. 
 
Next symposium in Amsterdam
In 2020, the third symposium will be held on the 7th and 8th of  December. The venue will be Amsterdam, the capital city of the Netherlands. The theme will be "The Future of Elevators and Escalators in 2030". Want to be there? For full details, visit www.elevatorsymposium.org/globalinfo. Liftinstituut looks forward to seeing you there.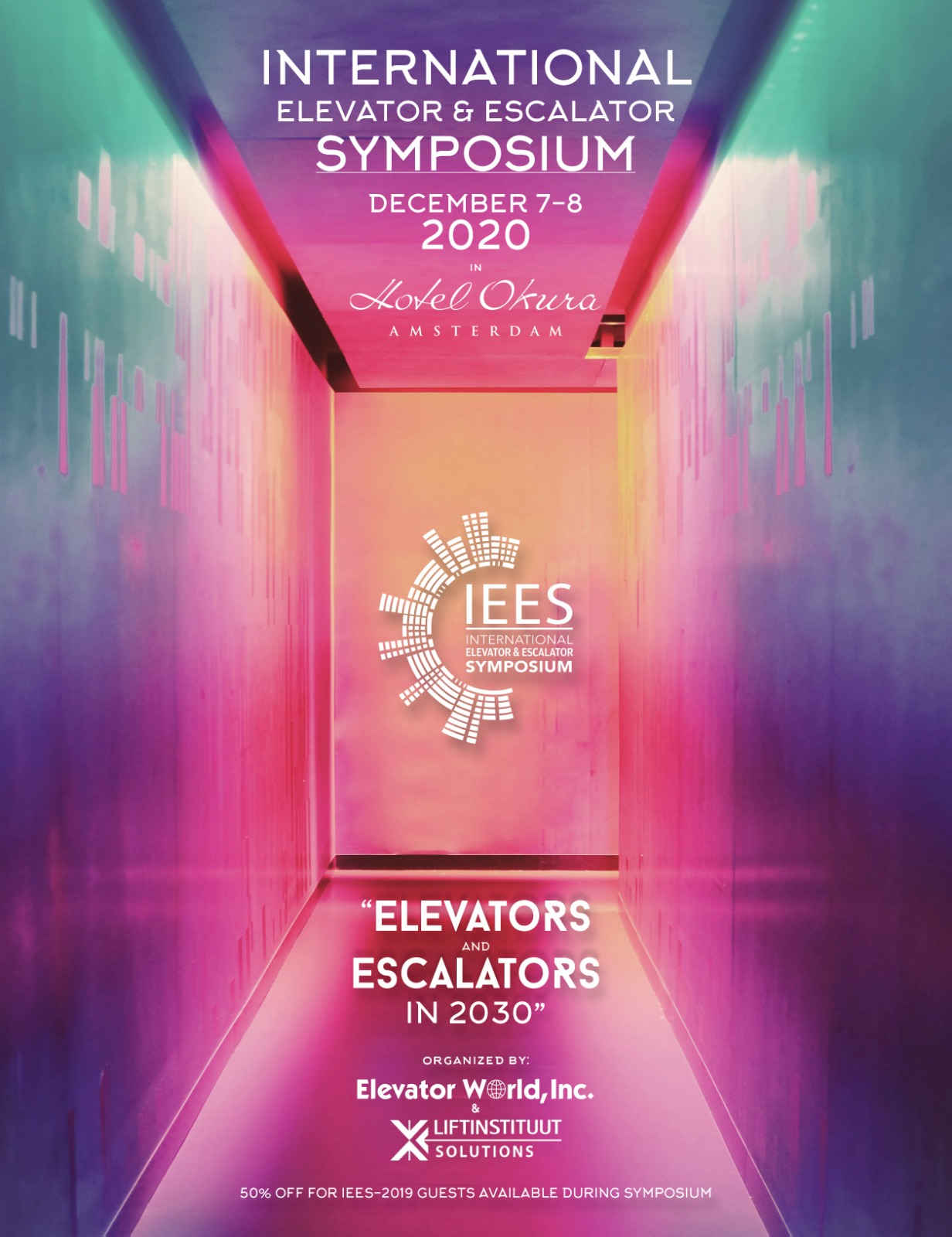 Impression of IEES 2019